When it comes to kitchen appliances, blenders and food processors are two of the most versatile and useful tools to have on hand. They both make food preparation tasks a lot easier, such as chopping vegetables, making sauces, or blending smoothies. However, since they serve different purposes, it can be confusing to decide which one to buy, especially if you have limited space or budget. In this article, I'll explore the food processor vs blender comparison, their pros and cons, and which one is best suited for various cooking needs. Whether you're a professional chef or a home cook, by the end of this comparison, you'll have a better understanding of which appliance will work best for you.
What is a Food Processor?
A food processor is designed to handle meal prep tasks such as chopping. A motorized base, a clear bowl, a lid with a chute and feeder for adding ingredients, and at least one removable blade are all included. Some blenders include extra inserts for tasks such as shredding. The blades rotate at a constant speed, but you can control whether they run continuously or by manually pulsing them.
Food processor bowls are ideal for handling dry ingredients and chopping them into smaller bits, such as mincing a million cloves of garlic, ricing cauliflower, making hummus, or mixing butter into flour for pie crust.
For the same reason, they don't play well with liquids—in fact, I'd advise avoiding large amounts of liquids entirely. Because the blade isn't permanently attached to the bowl, there's a chance that liquid will seep through the bowl opening, which could be dangerous if you're working with hot ingredients (say, soup). Small amounts of liquid (such as the olive oil used in a salad dressing) are acceptable.
Pros:
Versatility: Food processors are versatile kitchen appliances that can handle a variety of tasks, such as chopping, shredding, slicing, grinding, and mixing. They can be used to make dough, grate cheese, puree soup, and even make nut butter.
Time-saving: A food processor can save you a lot of time in the kitchen, especially when it comes to tedious tasks like chopping vegetables or shredding cheese. With its powerful motor and sharp blades, it can accomplish these tasks much faster than you could by hand.
Consistency: Food processors can give you consistent results, ensuring that all the ingredients are chopped or mixed evenly. This is particularly helpful when you're making a recipe that requires precise measurements or uniformity
Cons:
Size: Food processors can be bulky and take up a lot of counter space. They can also be heavy and difficult to move around, making them less convenient for some people.
Cost: Food processors can be expensive, especially if you're looking for a high-quality model. This can be a deterrent for some people who are on a tight budget.
Limited liquid capacity: While food processors can handle many different tasks, they are not as good at blending liquids as blenders are. This is because they have a smaller liquid capacity, and the blades are not designed to create a vortex for optimal blending.
Cleanup: Food processors can be more difficult to clean than blenders, as they often have multiple parts and sharp blades that need to be handled with care.
Related Article: 5 Best Affordable Blenders to Buy in 2023
Food Processor Recommendations
Here are my top recommendations for food processors.
I recently used the Cuisinart 14 Cup Food Processor, and I have been thoroughly impressed with its performance. Its powerful motor and sharp blades can handle a wide range of food prep tasks, from slicing and shredding to mixing and pureeing. It also comes with a variety of useful attachments, including a dough blade, shredding disc, and slicing disc.
One of the standout features of this food processor is its large capacity, which can easily handle batch cooking or meal prep for a big family. The wide feed chute is also a plus, as it reduces the need for pre-chopping ingredients and saves me a lot of time.
However, there are a few downsides to consider. The machine is quite bulky and takes up a lot of counter space, which could be an issue for some users. Also, the blades are very sharp, so be careful when cleaning them. Lastly, the food processor isn't cheap, so some people who are on a tight budget might not be able to buy one.
Dimensions: 11 x 7.9 x 14.8 Inches | Weight: 18 Pounds | Wattage: 720 Watts
What I Like:
Powerful motor & sharp blades
Large capacity
The wide feed chute
What I Don't Like:
Quite bulky
Sharp blades
A bit pricey
Promising Review:
"Wish I had bought it sooner. Works better than any I have owned in the past." – Annett McAbee, February 19, 2023, on Amazon
---
I have been using the Ninja BL770 Mega Kitchen System for the past few months, and I must say that I'm thoroughly impressed with its performance. It has a powerful 1,500-watt motor that can easily crush ice, puree fruits and vegetables, mix ingredients together for smoothies or shakes, and even make dough for baking. The large 72-ounce pitcher allows you to prepare enough food for a small family gathering. Additionally, it comes with two 16-ounce single-serve cups, so you can make individual smoothies right in your kitchen.
The set is easy to assemble, and cleaning up is a breeze since it's top-rack dishwasher safe and all parts are BPA-free. The included blade attachments are especially impressive—the 8-blade assembly works great for shredding cheese, while the 6-blade one purees ingredients better than ever before. Plus, with its stainless steel construction, I know this appliance will last for many years to come.
However, there are still some drawbacks to consider when purchasing this system. First of all, it is quite loud when operating at full speed—which isn't surprising considering its power output—so it's not ideal if you live in an apartment building or somewhere where noise might be an issue. Second of all, it can take up quite a bit of counter space due to its size. Additionally, the provided cups are made from plastic, which could leech harmful chemicals into your drinks over time if not cleaned properly.
Overall, though, I would highly recommend the Ninja BL770 Mega Kitchen System for anyone who wants a powerful blender/food processor combo capable of handling tough tasks like grinding meat and making nut butter with ease—just keep in mind that it may be too loud or bulky if you're looking for something more subtle or compact in size.
Dimensions: 9.5 x 8.25 x 17.75 Inches | Weight: 9.2 Pounds | Wattage: 1500 Watts
What I Like:
2-in-1 food processor and blender
Easy to assemble
Durable
What I Don't Like:
Quite loud
Large size
Plastic cups
Promising Review:
"This is an amazing tool, that every person should have in their kitchen. What a workhorse! I loved it so much that my husband bought me another for Christmas to put in our second home." D.S., January 21, 2023, on Amazon
---
I'm absolutely in love with the Hamilton Beach Electric Vegetable Chopper & Mini Food Processor! It makes prep work a breeze, especially when I'm making meals for larger groups of people. I can easily chop up large amounts of vegetables in just minutes. The chopper is also great for quickly cutting fruits or nuts.
The design is really nice; it's sleek and has a modern look to it. The stainless-steel blades are incredibly sharp, so there's no need to pre-cut anything. Plus, cleanup is super easy since the removable bowl and the blades are both dishwasher-safe. And I love that it comes with two different sizes of bowls—one for chopping small quantities and another for larger ones.
The only downside I've found is that the motor isn't as powerful as some other electric choppers on the market, so you may need to do more than one batch if you're chopping a lot of items at once. Other than that, this food processor works great and gets the job done quickly!
Overall, I highly recommend the Hamilton Beach Electric Vegetable Chopper & Mini Food Processor because it makes preparing food easier and faster while still delivering quality results. This appliance is perfect for busy households that don't have much time to spend slicing and dicing their ingredients by hand. Plus, its modern design looks great in any kitchen!
Dimensions: 5.9 x 5.2 x 8.54 Inches | Weight: 2.09 Pounds | Wattage: 350 Watts
What I Like:
Quickly cuts
Compact size
Easy cleaning
What I Don't Like:
The motor isn't very powerful
Promising Review:
"It works just perfect , easy to clean, easy to use, easy to storage, I use it everyday for breakfast , lunch and dinner." Yescas, February 9, 2023, on Amazon
---
What is a Blender?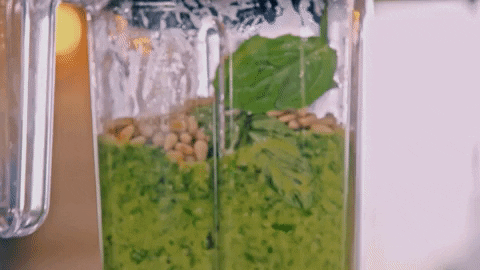 A blender, as the name implies, is designed to blend. It consists of a motorized base, a pitcher with blades, and a lid with a removable plug. With the controls, you can turn the motor on and off or keep it going all the time, and you can also change how fast the blades spin.
A blender should be used whenever a large amount of liquid is involved. Because of the way the pitcher is shaped, ingredients naturally fall into the bottom. This creates a vortex that pulls liquid and solid ingredients toward the blades and mixes them well. It's also safer to use with hot liquids like soup because you can't effectively blend with the pitcher full to the brim. (However, we recommend removing the lid plug and covering the hole with a towel to allow steam to escape.)
While many blenders do not include multifunctional accessories, you can choose between a conventional blender or a high-speed blender with a potent motor capable of handling more challenging tasks such as grinding Parmesan cheese, blending sizable quantities of frozen fruit, and creating extra smooth purees. Additionally, an immersion blender is a compact, handheld stick-shaped device that can be inserted directly into a pot of soup or bowl of sauce for blending without having to transfer to a separate container.
Pros:
Blending liquids: Blenders are perfect for blending liquids, such as smoothies, soups, and sauces, because they can create a vortex that pulls the ingredients down towards the blades for optimal blending.
Smooth texture: Blenders can create a smooth and consistent texture, making them great for creating purees, baby food, or even smoothies with frozen fruits.
Easy to clean: Most blenders have a removable blade that can be easily cleaned, and many models have dishwasher-safe parts, making cleaning up after blending quick and easy.
Space-saving: Blenders come in a range of sizes, including small personal blenders, making them a space-saving option for those with limited counter space.
Cons:
Limited versatility: While blenders are great for blending liquids, they may not be as versatile as food processors for other tasks such as slicing, shredding, or grinding.
Size limitations: Some blender pitchers may have a limited capacity, which can be a drawback when making large quantities of blended foods.
Noise level: Blenders can be quite loud, which can be a nuisance, especially if you live in an apartment or have family members who are sensitive to noise.
Cost: High-quality blenders can be expensive, which can be a barrier for those on a tight budget. Additionally, some features like multiple speeds, preset programs, or high wattage can increase the price even more.
Blender Recommendations
Here are my top recommendations for blenders.
The Magic Bullet Blender is a powerful and easy-to-use blender that delivers fast and smooth results. It has been designed to perform a variety of tasks from blending smoothies, milkshakes, soups and sauces to making baby food, chopping nuts and even grinding coffee beans.
The first thing I noticed about the Magic Bullet Blender is how user-friendly it is. It only takes seconds to assemble and all you need are 4 simple steps: place the cup on the base, put your ingredients in the cup, twist on the blade, and press down on the power button. This makes it perfect for anyone who doesn't have a lot of experience when it comes to operating kitchen appliances. Additionally, its slim size means that it takes up very little counter space which is great if you are short on storage space in your kitchen.
When it comes to performance, the Magic Bullet Blender really shines. Its high torque motor delivers consistently smooth results every time with no clumping or chunks left behind. Plus, it's strong enough to crush ice or any other hard ingredients you throw into it without losing its edge over time like cheaper models tend to do. The included cups also make measuring much easier which makes this blender ideal for anyone who prefers precise measurements when cooking or baking.
The only downside of this blender is that due to its small size, you can't blend larger amounts of ingredients at once which can be inconvenient if you're making large batches of food for a group of people. Additionally, its design means that some ingredients may get stuck between the blades meaning more frequent cleaning is needed which can be tedious if not done properly
Dimensions: 13.19 x 6.93 x 10.63 Inches | Weight: 3.69 Pounds | Wattage: 200 Watts
What I Like:
User-friendly
Fast and smooth results
Easy to assemble
What I Don't Like:
Small capacity
A bit difficult to clean
Promising Review:
"Love it! Works great! I've been making smoothies a lot more since I've gotten it! Just like the "bullet" even better for the price!" – Lex, February 19, 2023, on Amazon
---
This blender has made my morning smoothie routine so much faster and more efficient. The blender itself is small and compact, but it packs quite a powerful punch when it comes to blending ingredients together. The motor is surprisingly quiet and can quickly blend tough ingredients like kale or spinach with ease. Additionally, I appreciate the sleek design of the blender that looks great on my kitchen countertop.
One of my favorite features of this personal blender is its nutrient extractor blades, which allow me to get the most out of my smoothies by extracting maximum vitamins and minerals from fresh fruits, vegetables, and other ingredients. This ensures that I'm getting all the health benefits from each ingredient that I add to my smoothie. Furthermore, even though this blender is smaller than others, it still allows me to make enough for two people, which makes it great for making breakfast for two or multiple batches of smoothies for later in the day without having to dirty up more dishes.
On the downside, there are a few drawbacks that come along with this personal blender. The first one is that due to its compact size, it only holds 16 oz of liquid at a time which can limit how much you can blend in one batch if you are trying to make larger servings for multiple people. Additionally, because of its powerful motor and smaller blades, this blender does tend to splatter liquids around if not used properly, so it's important to remember that when you're using it!
Lastly, although replacing parts is fairly easy since they all fit into one single piece on the bottom side of the blender body, as far as I know, there isn't an option currently available to purchase spare parts online, so you would need to go directly through Ninja customer service if you ever needed something replaced or fixed down the line.
Overall, I believe that this personal blender is worth every penny spent! It has completely revolutionized how quickly I can make smoothies in the morning as well as allowing me to get maximum nutrition out of each ingredient without any fuss or mess in comparison to larger blenders on the market today. Sure there are a few drawbacks, such as its capacity limitations or lack of online spare part purchasing options, but these are minor issues compared to all the benefits it offers!
Dimensions: 6.34 x 6.93 x 14.29 Inches | Weight: 6.28 Pounds | Wattage: 1100 Watts
What I Like:
Quiet
Quickly blends ingredients
Nutrient extractor blades
What I Don't Like:
Small capacity
Splatters liquids around (if not used properly)
No option is available to purchase spare parts online
Promising Review:
"It works amazing! And it's small doesn't take up too much room & easy to clean! 😊" – Angela, February 20, 2023, on Amazon
---
This blender is incredibly easy to use and produces great-tasting smoothies, shakes, and other blended drinks. The BPA-Free plastic jar is leak-proof, which is a huge plus, as it means that none of my smoothies will end up all over my kitchen counter! The blades are sharp, so they blend ingredients quickly and evenly. I've also noticed that the quality of my smoothies has improved since I started using this blender – they're smoother and more consistent than before.
The thing I like most about this blender is how portable it is. It's not big or bulky like some traditional blenders, so it makes it really convenient when I'm on the go – like if I want to take my smoothie in the car with me or bring it to work. The lid on top also helps prevent spills while you're traveling, so no messes!
One drawback to this blender is that it does tend to be quite loud when in use – much louder than my old blender was. Additionally, because the jar is made from plastic rather than glass, it can become scratched if you aren't careful with it. Finally, although this blender does come with a recipe book full of delicious ideas for shakes and smoothies, you may find yourself needing additional recipes as time goes on.
Overall though, I think the Hamilton Beach Shakes & Smoothies with BPA-Free Personal Blender is well worth its price tag – especially if you're looking for a high-quality personal blender that's designed for convenience and portability. It's easy to use, blends ingredients quickly and efficiently produces better-tasting drinks than many other blenders out there, and comes with a useful recipe book included!
Dimensions: 3.94 x 3.94 x 11.9 Inches | Weight: 2 Pounds | Wattage: 175 Watts
What I Like:
BPA-free
Leak-proof plastic jar
Portable
What I Don't Like:
Quite loud
Plastic material
Promising Review:
"I purchased this because the description said it could crush frozen fruit and ice. And it does!! I do follow the directions which say to add half of a cup of liquid so that the blade is covered before adding frozen items. It makes great slushy drinks of all kinds. Very happy with this purchase!" – Judy L. Renk, February 16, 2023, on Amazon
---
Food Processor vs Blender: Which Appliance Should I Use?
To make a smart choice about whether to buy a food processor or a blender, you need to know the main differences between the two.
Workbowl
Blender jars are typically made of glass or plastic, and can be square or round. Glass is heavier and does not absorb odors as readily as plastic. The blender jar is designed to create a vortex, which stirs the contents and funnels them down to the blades for better blending.
A food processor's wide bowl makes it easier to add recipe ingredients (such as butter to flour to make pie crust) and scrape the sides without the blade getting in the way. Some food processor models also include multiple work bowls, including smaller ones for simple tasks, as well as multiple lids with chutes to accommodate different-sized ingredients, such as vegetables for slicing.
Blades
Blender blades, either built into the jar or as part of an attachment that screws onto the jar, sit flush in the bottom of the jar. There are two types of blades:
X-shaped blades: The most common has four blades and is star-shaped, but some models have six blades. Because the efficiency of the blender is determined by the number of blades in contact with the food, six blades is considered superior to four, but most household models only have four.
"Wing" blades: Flat blades with blunt edges that turn up or down are known as "wing" blades. Because they are better at crushing hard ingredients like ice, they are more commonly used to make frozen drinks and smoothies. Some blender models, such as "bullet" models, include multiple blades, allowing you to switch from the X-shaped blade for most traditional blender uses to a flat blade for grinding dry ingredients and crushing ice.
The food processor blade is S-shaped and sits just above the bottom of the work bowl, making it easier to chop and mix. The blades can be plain-edged or serrated; the plain edge produces clean cuts and is better for chopping meat and most vegetables, whereas the serrated blades can also puree, which is useful for nut butter and frozen ingredients.
Accessories
Blenders can be purchased with smaller jars, go-cups for smoothies, and jars that double as storage containers with lids.
Food processors usually come with a variety of blades that can knead the dough and mix liquids for sauces or mayonnaise. They may also have a cutting disk at the top of the work bowl that can slice, shred, julienne, and make other cuts. Some of the disks can even turn vegetables into spirals and cut French fries and waffle fries.
Which is better: Food processor vs Blender?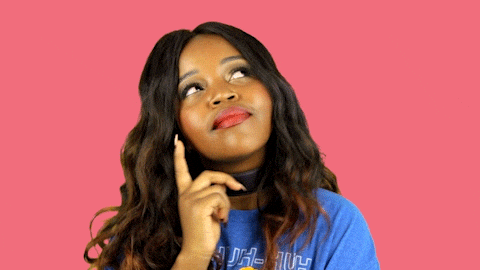 It depends on the task! So, which recipes work best in a blender and which in a food processor?
Salsa is best made in a food processor to control the size of the chopped ingredients, but it can also be made in a blender.
Hummus and other purees can be made in a food processor. Some purees, such as hummus, pesto, and nut butters, can be made in either appliance, but the shape of the blender jar makes it more difficult to work with and requires more oil.
Smoothies work best in blenders. Some of the best blenders could blend kale into smoothies without leaving any trace.
Soups are best made in a regular blender (just don't overfill the jar) or an immersion blender, which purees the soup right in the pot it was cooked in..
If you want to turn fruit into cocktails or make milkshakes, you should make icy drinks in a blender. It can turn frozen strawberries and ice into smooth daiquiris in seconds, or frozen wine into frosé.
Even professional bakers use a food processor to make pie crust. It can quickly cut cold butter into flour while avoiding the warmth of your hands, allowing you to make a flaky pie crust.
Baby foods are best made in a food processor. You can puree fruits and vegetables in bulk to fit the work bowl or opt for a smaller bowl if your processor has one.
Conclusion
In conclusion, the decision to buy a food processor vs blender depends on your specific needs and preferences. While blenders are great for making smoothies, milkshakes, and soups, food processors are better suited for tasks like chopping, slicing, and shredding. Ultimately, it's important to consider the types of foods you'll be processing, the quantity you'll be making, and the versatility of the appliance before making a purchase decision. By taking these factors into account, you can choose the best appliance for your specific culinary needs and make the most of your investment in the long term.
FAQs Related to the Food Processor vs Blender Comparison
Is a good processor the same as a blender?
The primary distinction between these two appliances is the tasks they are intended to perform. Food processors are intended to perform a wide range of food preparation tasks, whereas blenders are intended to pulverize and combine (or blend) wet and dry ingredients.
Which is better a food processor or a blender?
Food processors produce chunkier results than blenders because the blades rotate at a slower speed. At slower speeds, the larger S-shaped blades produce precise cuts. Food processors have multiple blades that can be used to perform a variety of tasks.
Can I use a blender as a food processor?
Yes, a blender can be used as a food processor; however, keep in mind that blenders have sharp blades and may not be able to chop ingredients into small enough pieces. Additionally, blenders produce a more liquid consistency than food processors.